I was watching the FCS semi-final playoff games this weekend and noticed some good football players on teams like Montana, Villanova, and Appy St.
I don't get to see a lot of those games over the season like I'm sure some others do.
Who are some of the better prospects at the FCS level?
Ones who stood out to me are;
Armanti Edwards, QB, ASU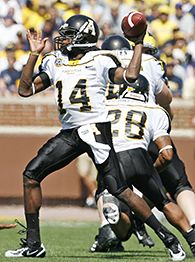 Chase Reynolds, RB, UM
Matt Sczzur*, WR, Nova
(only a JR)