To see previously discussed prospects, click here.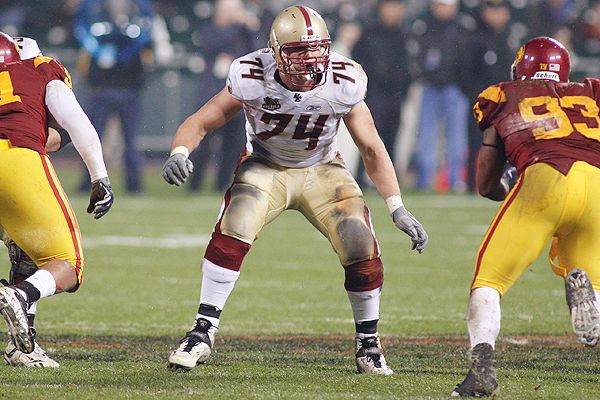 OT Anthony Castonzo, Boston College
6'7 - 295 - Senior
Couldn't find highlights :S
Anyway, I think this guy can become the best offensive tackle in the draft, but I just want to see him get up to around 310 or something, 300 is way to thin, IMO, for a 6'7 guy. He could be the best offensive lineman BC's ever had though.
Definitely doesn't fit power-run offenses, but he has the potential of becoming a legit left tackle.