To see previously discussed prospects, click here.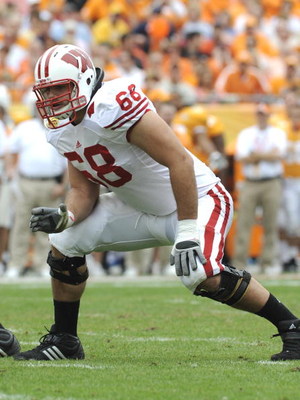 OT Gabe Carimi, Wisconsin
6'7 - 320 lbs. - Senior
No Highlights :(
I think Carimi can become an elite right tackle in the league. Great size, great runblocking. Pass protection is okay, nothing spectacular, and he's not the best athlete. But he's a good player nonetheless. He could wind up on the left side for some teams, but they'd have to be teams with offensive lines that run a lot (Pittsburgh, Dallas, Tennessee, Minnesota).
And this isn't just because he's white, but I think he can be a player similar to David Stewart. An elite right tackle that won't give up that many sacks and will really help a team in the run game.