To see previously discussed prospects, click here.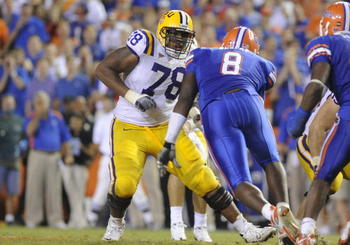 OT Joseph Barksdale, LSU
6'5 - 315 lbs. - Senior

No highlights :(
Another of the top OT prospects for this upcoming draft. I don't really like the guy, not that high on him. As of right now, I seriously don't get why people say he could be a top 15 pick. Agree? Disagree?