(if this isn't worthy of the NFL forum, just move it to the Jaguars sub-forum)
The helmet now has "teal flakes" in it, seen here: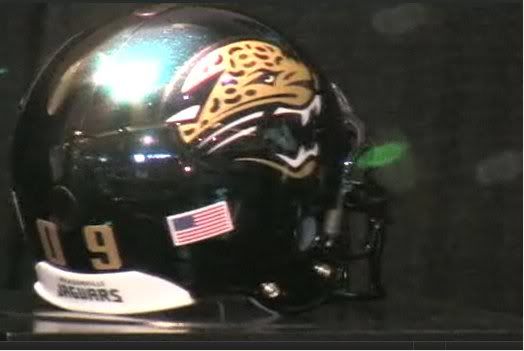 The unis look a bit like the University of Arizona's look. The teal flakes thing looks nice.
Overall, I like the old look better, but the new look is good nonetheless.