I don't know what the hell is going to happen. I won't even pretend this is perfect. There were a lot of things I wanted to do and I think I added players at spots I think the Pats need. Read: DE/LB. My goal was to really beef that spot up. I surprised myself by not grabbing the LB's and taking the DE's instead. Ty Warren needs to be pushed. Seymour needs to be replaced. We could see a bit more 4-3 moving forward. I know I have read that Belichick likes taking guys on both sides of the trenches when all else fails.
Trade: Patriots trade pick 22 to San Diego for pick 28 and 91. San Diego selects DT Dan Williams. Value is close, I think SD gives us 16 points.
1 (28). Jared Odrick - DE - Penn State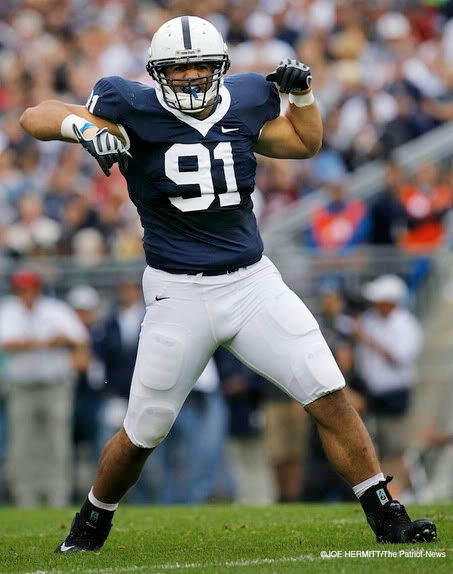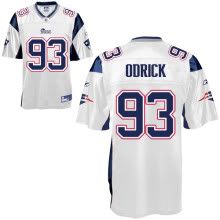 The value in trading down was there, and I can guarantee there will be a trade or two, so I figured I'd include one here. I am not in love with adding another rookie to this draft pool, but I think it works out. Jared Odrick is versatile in that he can slide inside on a 4-3 or man the outside in a 3-4. He has a huge body and I think he'd be pretty ideal at this spot. Replacing Richard Seymour is definitely a priority in my mind.
2 (44). Ricky Sapp - DE/LB - Clemson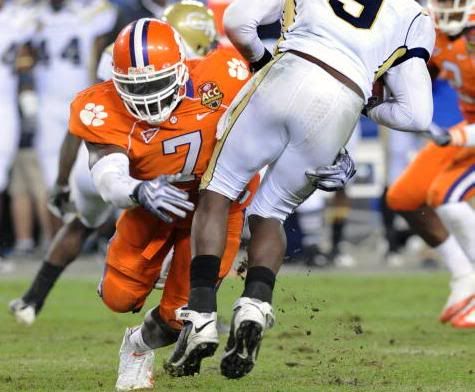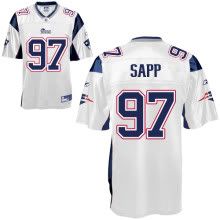 It's no secret that the pass rushing situation is awful, and I think Ricky Sapp will help that situation.
2 (47). Jon Asamoah - G - Illinois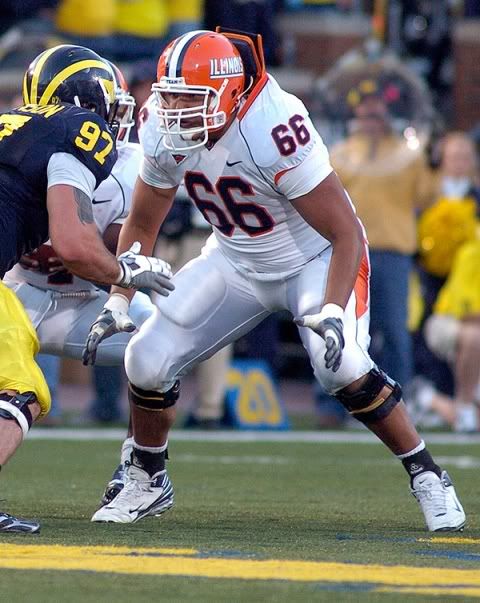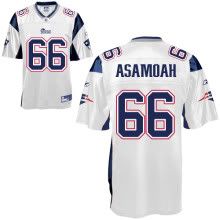 In my last draft, I had us taking Mike Iaputi in the first. This time, I go with Asamoah in the second. Stephan Neal is oft-injured and set to retire soon and Logan Mankins could be an unrestricted free agent after this year. Belichick loves drafting linemen so this seems to fit the direction the Pats may go.
2 (53). Tyson Alualu – DE - California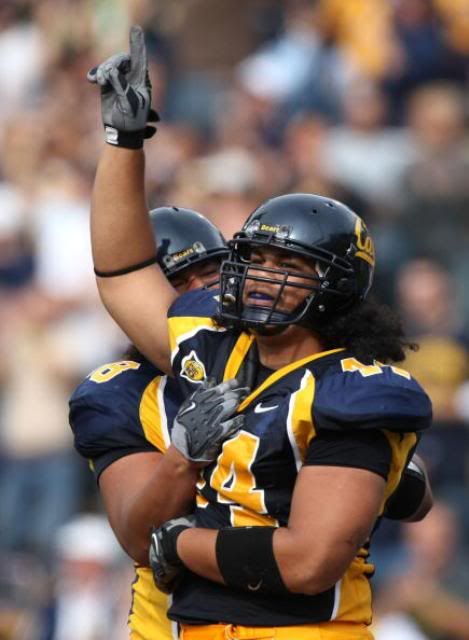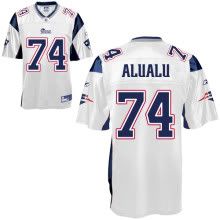 I'm not going to lie, I wasn't that high on this kid until I saw so many people hyping him up. So I checked him out and I understand the excitement. This guy doesn't come with an off button, and he plays with a ton of pride and passion. Seems like a "Patriots" kind of player. Plus, we need a Samoan with long hair so we can meet the quota.
3 (91). Emmanuel Sanders – WR – Southern Methodist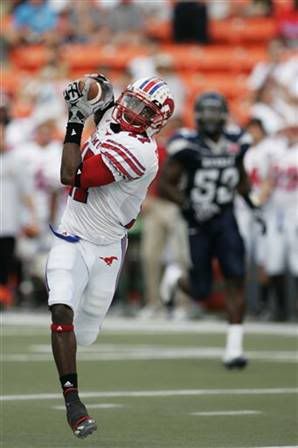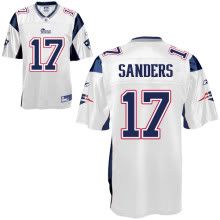 I watch this guy play and I see Deion Branch. He's athletic, he can make the circus catch, he has decent size. I think he could be a really good one.
4 (119). Eric Norwood - LB - South Carolina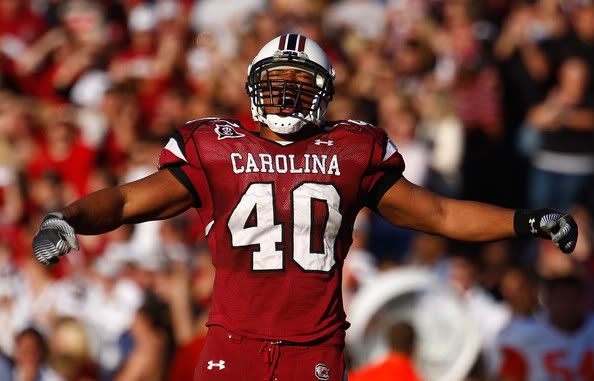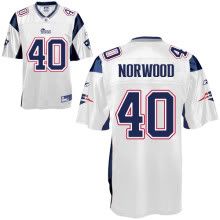 He very clearly may not be here at this point, but I am pretending he is. Another LB that can get to the QB. I am under the impression he can play inside as well.
6 (190). Andre Dixon - RB - Connecticut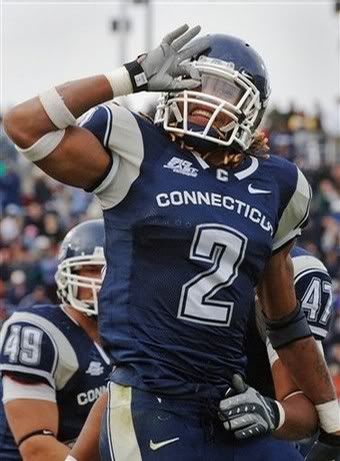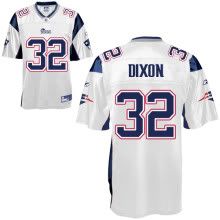 I don't think RB is much of a priority in this draft. Dixon put up some good numbers in the Big East and since he split a lot of time with Donald Brown, he may have fresher wheels then some of the earlier guys.
6 (205). Zoltan Mesko - P - Michigan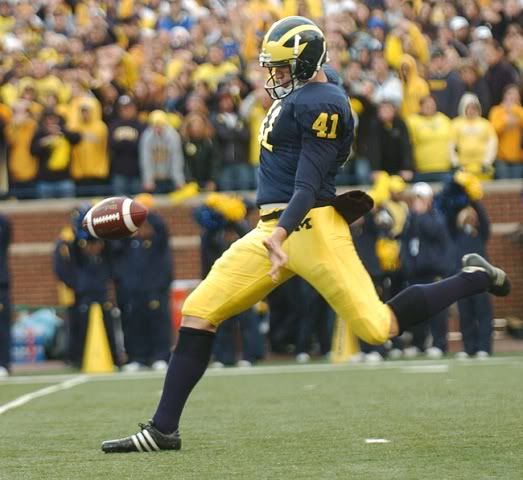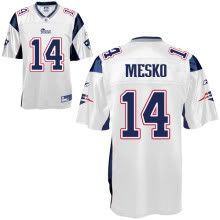 We need a punter. They actually brought him into Foxboro. It makes sense.
7 (229). O'Brien Schoefield - LB - Wisconsin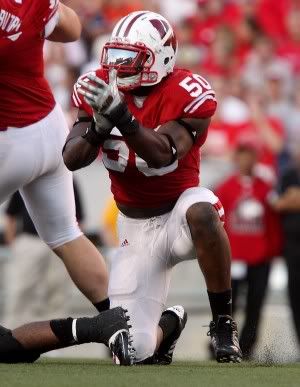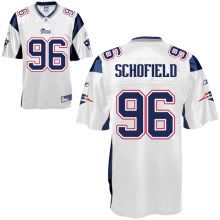 With so many picks, not everyone is going to make the team. Schofield could have been a pretty high pick if not for his knee injury. He may never play a game for the Pats, but this is house money, and they can stash him away on IR and let him red shirt this year while he gets healthy.
7 (231). Seyi Ajirotutu - WR - Fresno State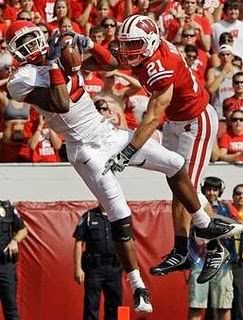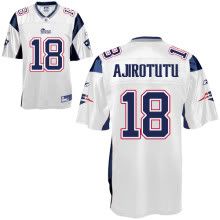 He's got a big body and some decent speed. Belichick has the Fresno State connection and this kid could be a decent development guy.
7 (247). Dominic Randolph - QB - Holy Cross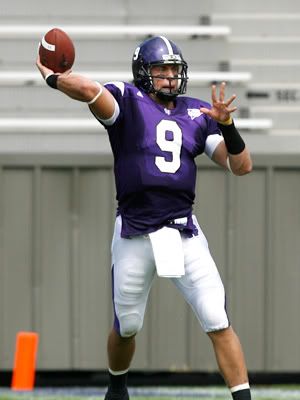 It's a craps shoot this late. I drive by Holy Cross Stadium every day, so clearly that means Randolph will be a Patriot.
7 (248). Michael Hoomanawanui - TE - Illinois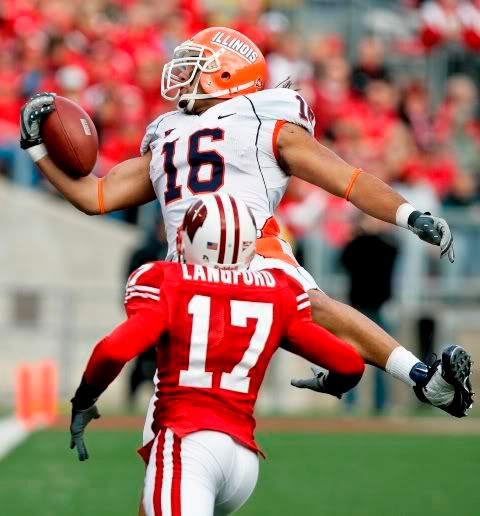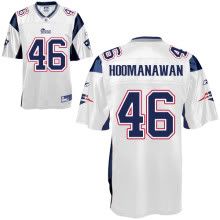 He's advertised as a solid blocker and that is what the Pats need most at this position.
7 (250). Sam Young – OT – Notre Dame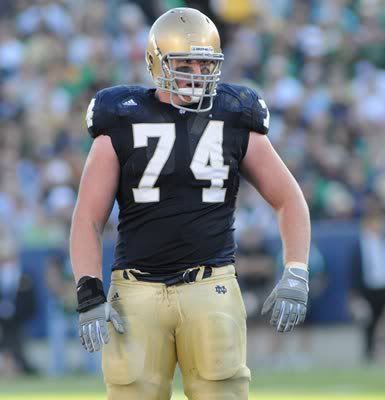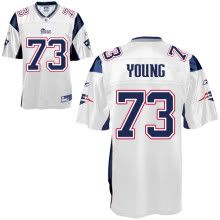 Who knows who will be here at this point and who won't be. I'm pretending Sam Young is. He's big and went to a school that plays a high level of competition. Maybe he'll be good, maybe he won't be. He's my last pick here.