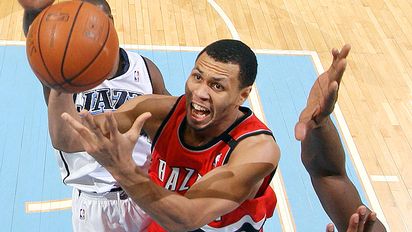 There is the DC NFL War League... a 20 Man Keeper League.
There is the DC MLB Diamond League... a 20 Man Keeper League.
... and now...
There is the DC NBA Fastbreak League!!! a 20 Man Keeper League!!!
Now is your chance to get in.
The league will be on ESPN. Auction League. Draft Time not set.
You will be able to keep 3 keepers every year, but can only keep the same player twice. Meaning you can keep him for 3 seasons. DC NFL War League owners know the drill.
Top 2 teams from each division make the playoffs.
1 Week H2H Match Ups.
4 Divisions
James Naismith Division
Team D-Unit
Team Metsox
Team Vikes
Team RWO
Team 619
John Wooden Division
Team Rob S
Team Scottyboy
Team Brodeur
Team yo
Team KCJ
Pete Newell Division
Team NIP
Team Woot
Team Kraqah
Team OSUGiants
Team CCB
Red Auerbach Division
Team STRIP
Team WMD
Team Yayarea
Team DChess
Team jballa
Positions:
1 PG
1 SG
1 SF
1 PF
1 C
1 Guard
1 Forward
3 Utility
5 Bench
(3 IR)
All I need is your email address to send you the invite. Let's do this!
Stat Categories
Points (PTS)
Blocks (BLK)
Steals (STL)
Assists (AST)
Offensive Rebounds (OREB)
Defensive Rebounds (DREB)
Free Throws Made (FTM)
Three Pointers Made (3PM)
Field Goal Percentage (FG%)
Draft Time is set for Saturday, Oct 24th at 12 Noon EST. It's the best time I could find.