This is a college draft. Which team has the better college talent. Nothing to do with NFL talent but how well they play at the college level. Any player that was injured in the first two games are not in this.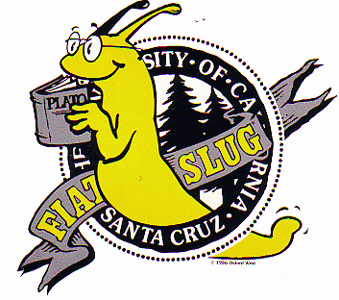 QB - Colt McCoy
RB - Kenny Irons
WR - Jeff Samardizja
WR - Desean Jackson
WR - Steve Smith
WR - Percy Harvin
LT - Joe Thomas
OG - Manuel Ramirez
C - Ryan Kalil
OG - Steve Rehring
RT - Levi Brown
DE - Ray McDonald
DT - Justin Harrell
DT - Brandon Mebane
DE - Tim Crowder
OLB - Paul Posluzsny
MLB - Ray Maualuga
OLB - Phillip Wheeler
CB - Marcus McCauley
S - Myron Rolle
S - John Wendling
CB - Tarell Brown
QB Drew Stanton, Michigan State
WB Adrian Peterson, Oklahoma
FB Brian Leonard, Rutgers
WB Ian Johnson, Boise State
TE Matt Spaeth, Minnesota
SE Chansi Stuckey, Clemson
LT Alex Boone, Ohio State
LG Kasey Studdard, Texas
C Dan Mozes, West Virginia
RG Corey Hilliard, Oklahoma State
RT Chris Messner, Oklahoma
RE Dan Bazuin, Central Michigan
NT Amobi Okoye, Louisville
UT Marcus Thomas, ex-Florida
LE Brian Robison, Texas
WLB Xavier Adibi, Virginia Tech
ILB Justin Warren, Texas A&M
SLB Keith Rivers, Southern Cal
CB Aaron Ross, Texas
CB Fred Bennett, South Carolina
S Kenny Phillips, Miami
S Tom Zbikowski, Notre Dame
Head Coach: Gene Chizik
In case it's not obvious, Texas State will be running the triple-option out of the wishbone formation. Drew Stanton is a tough runner who can take a pounding, so I am confident with him as my quarterback. His first option will be to give it to the fullback, Brian Leonard. He can fake that instead and keep it himself. Depending on which side he goes to, he will have the option of pitching it to Adrian Peterson or Ian Johnson. Both are tough, touchdown machines. Matt Spaeth is a great blocker, as well as being very productive catching the ball and won the best tight end award this season. Chansi Stuckey is a burner who will be used to stretch the field occasionally to keep defenses honest, as well as on reverses. My offensive line has 3 of the Big XII's finest as well as a damn good LT in Alex Boone, and the best center in college football Dan Mozes. My defense is led by Justin Warren, a physical specimen and force against the run. He's flanked by Keith Rivers and Xavier Adibi, two physical FREAKS who are always around the ball. My line is perfectly balanced with a great 4-3 nose in Okoye and THE best 4-3 under tackle in Thomas. Bazuin is an elite pass rusher, while Robison is an underrated and well-rounded end in his own right. Aaron Ross is the most polished player out of a talented Texas secondary, and Fred Bennett is often overlooked because of the lack of talent on his defense. Kenny Phillips and Zbi are absolutely killers. Zbi will stay more in the box, but both are flexible enough that I don't need either to be a true free or strong safety.