Why not I'll do one too, my 2nd round guys:
SF/PF Avis Wyatt, Virginia State. Should be a top 20 pick based on skill but will be a 2nd rounder because of his small school.
PG/SG Sean Singletary, UVA A gritty tough point guard who can flat out score, has some Allen Iverson in him.
PF Stephane Lasme, Temple. Super athletic and active big, will make an NBA roster.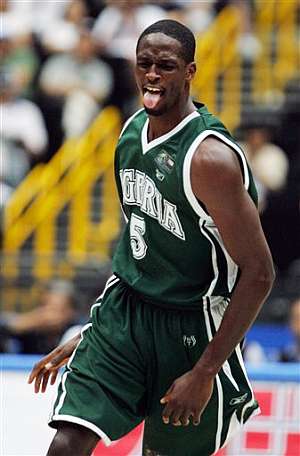 PF/C Ekene Ibekwe, Maryland. Ok will probably go undrafted but his shot blocking and athleticism will give him a look on a summer league roster and who knows from there.