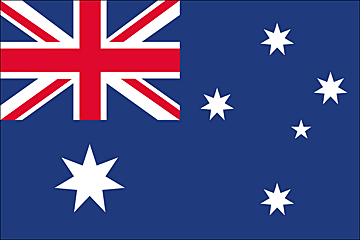 Well I guess I've finally reached the 10,000 post mark and don't know whether to be happy, or disgusted with myself for having done so. I must have wasted a hell of a lot of time (for over 15000 days) on this damn website but it is just so damn addictive.
Scott Wright does a killer job and the rest of the posters around here aren't too shabby either.
There are a ton of posters both on the message board and on IRC that make this site worth coming back too and they all deserve thanks for making this place awesome.
A special thanks goes to the guys at IRC who keep me entertained at all hours of the day. APS, Bosanac01, Bored of Education, Comahan, DeepThreat, The Unseen, WMD, ScottyBoy, Fischbowl, Vidae, Renji, DG, Todd Bertuzzi, Shane P Hallam, Forenci, Fenikz and Toonsterwu.
Below is a list of some of the other posters who make contributing worthwhile. If I've forgotten anyone I'm sorry. It's a real pain in the butt looking through the members list.
Art Vandelay
Bearsfan_51
BeerBaron
BigBlueDefense
Blindsite
Borat
Boston
Brent
Brodeur
Broth
Bsaza2358
CanadianKid16
Charm City Byrdgang
Chucky
CJSchneider
Critesy
D-Unit
D34ng3l021
Damix
Diab
SABF
TitanHope
Paul
MOTH
Sniper
DJP
NJX
LonghornsLegend
TitleTown08
619
SuperMcGee
Scotty D
ThePudge
Tackle
Splat
Woot
SARF
SuperKevin
Princefielder28
Vikes28
P-L
DrGonzo
YayAreaRB
BoneKrusher
Vikes99ej
Thule
KCJ58
ParanoidMoonDuck
Wogitalia
Shiver
Yodachu
RaiderNation
Jensen
EATW
ScottWright
Hines Ward Junior
Rob_S
SeanTaylorRIP
Prock
OSUGiants
Jballa838
GEO
Zachsaints52
RavenofProphecy
HChu
Wicket
Turtlepower
Mr. Regular
RoyHall#1
Cicero
NIP
J05son
EdReedUnstoppable
TimDris
Tampa24Life
Etk
Malaka
T-Rich49
Ukfan
Scar988
Neko4
Eaglez.Fan
Ravens1991