What a performance, they are even better than last year and are big time competitors in the SEC. They have a very solid defense, tough players, linebackers can run and defensive backs can tackle. On offense they are multidimensional with a power running game in Ballard along with depth at the position, Relf can throw and pass with the best of them and speed on the outside with freshman Lewis proven player Chad Bumphis. They will be tough to beat in the SEC that is for sure.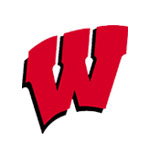 As much as I hate to say it, they will be hell to beat. With that running game and that offensive line blocking, Russell Wilson is going to kill people at quarterback. The boot leg options they will have and with his arm, Wilson will easily be one of the best quarterbacks in the Big Ten and probably is already one of the most talented quarterbacks that school has ever had.
T. Mathieu, B. Mingo, Spencer Ware, Mike Ford, C. Faulk, S. Montgomery, Eric Reid, T. Simon, Mettenberger....What a special class of sophomore players, wow they are extremely elite and have such talent. These young players in combination with their other star athletes will make LSU a national title contender without question. Very impressive first game, the power they can run with and that secondary is much improved.
No one is talking about them, but wow they played one hell of a game at USC. They got beat a lot by Woods on the outside, but stays aggressive, kept their head in the game and continued to play hard and not give up. They did not run the ball as good as they hoped but they have potential, and Shortell came on and really played well. Have a much improved secondary with Stoudemire becoming a decent corner prospect. Very impressive game for coach Kill and one can already see the change and their improved toughness thanks to him and his staff.
A Michael Vick type performance turned in by RGIII. Very impressive game he put in, that offense was really explosive. The defense was horrible but if Griffin can keep playing up to that level, it might not matter.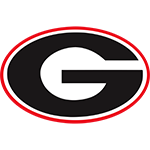 Coach Richt is a fine man, but he might be done at Georgia. They did not play tough and showed they have a pretty average defense at best. Where are all the athletes and playmakers for this team, and the fact they consistently cannot run the ball is crazy. Especially when they have supposedly talented players at key positions. They will really have to turn it around, Boise State is good but one would think they could dominate the line of scrimmage on defense more than they did.