Week 8:
Sunday, October, 30, 2011
Cleveland Browns (3-3)
at
San Francisco 49ers (5-1)
Location: The Stick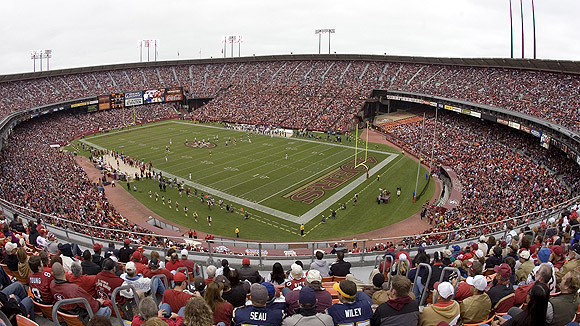 Time: 1:15 pm pst
Was it just me, or was that like the most satisfying bye week we've ever had? A whole two weeks of basking in the glow of our surprising record, the defeats of Detroit and Philly and the destruction of Tampa. Oh, and our coach apparently has an iron handshake. Oh, and everyone else in the NFC West lost on Sunday. Life is frickin beautiful right now.
So, it's been a little difficult to get back into the swing of things. And I admit I am a little more comfortable considering how great of a start the 9ers have gotten off to. But alas, let's get back to whooping some ass.
Unfortunately, this is a classic trap game. Coming off a long layoff, against an inferior team, it's quite possible we come out a little overconfident and look past the Browns. In fact, I'd say it's a real possibility. I just hope we can overcome it.
They got this guy:
Probably won't play.
They got this guy:
Probably won't play.
Well, at least they got this guy: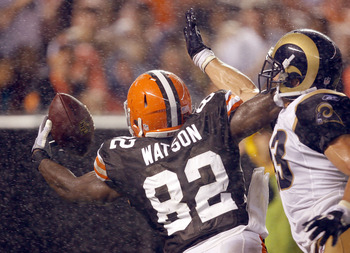 Uhhhh, yeah, he's probably not playing either.
Damn, we should stomp these guys.
OK, well, I hope we don't see this guy:
I'd rather see this guy:
And moar of this beast:
And definitely this guy:
Let's do this!
Standings: West coast dream team baby!
NFC West
1. San Francisco 49ers (5-1)
2. Seattle Seahawks (2-4)
3. Arizona Cardinals (1-5)
4. St. Louis Rams (0-6)
AFC North
1. Pittsburgh Steelers (5-2)
2. Cincinnati Bengals (4-2)
2. Baltimore Ravens (4-2)
4. Cleveland Browns (3-3)
Special Note: Cleveland coach Pat Shurmur intends to wear this for the postgame handshake: