Week 13:
Sunday, December 4, 2011
St. Louis Rams (2-9)
at
San Francisco 49ers (9-2)
Location: "The Stick"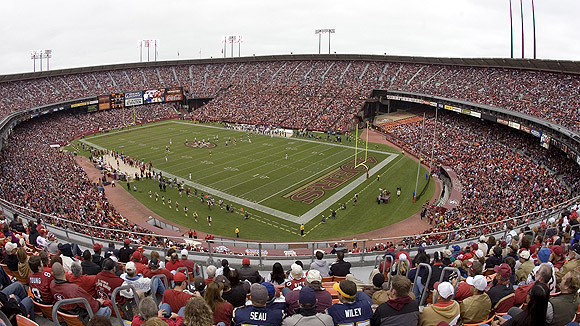 Time: 1:15 pm pst
Rams week. I guess they're a rival. I tried to make this a real rivalry with hate and stuff and it just never materialized. The Niners have dominated it too much. Of course, Ken Norton Jr's "Same Ole Sorry Ass Rams" blast kind of put the nail in the coffin. The Rams are just consistently not good. Sucks for their fans.
But hey, they always have this guy though:
Normally, I'd be worried about him, but our run defense is unreal. There isn't a back in the league that I fear. And that is ******* awesome.
Remember this guy:
Apparently, he does this now:
Ugh. I didn't care when they traded him. I don't really care that the Rams traded for him. He doesn't really bother me. I thought he should have been better than he ended up with us. Whatever.
I'm still not sold on this guy:
I'm not saying he's a bust ... but I'm not a fan.
It may not matter though. He's questionable.
So, we can wrap this baby up:
Mere formality at this point. Haven't even thought about it for over a month. Feels good to get back into the playoffs though.
I want to see this:
A lot.
And how about a little more of this:
But none of this:
Just catch the ball Braylon. You're getting open. The ball is reasonably thrown. Just catch it. I want more from this guy. He's the key to opening up the passing game. Just, not this week. He's out.
And finally, it will be this:
and not this:
Yeah.
Standings: Hey look, ... the Rams have the inverse of our record. Neat.
1. San Francisco 49ers (9-2)
2. Seattle Seahawks (5-7)
3. Arizona Cardinals (4-7)
4. St. Louis Rams (2-9)
Special Note: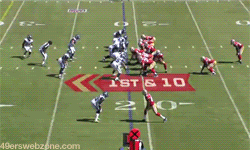 Sooooooo good. I sometimes forget. Bad Borat.