Ok, I'll give it a go.
Trade pick #14 to TEN for picks #20 and #82
20. Stephon Gilmore | CB | South Carolina
Trade Mike Jenkins to Buffalo for pick #41
41. Brandon Thompson | DT | Clemson
45. Ronnell Lewis | OLB | Oklahoma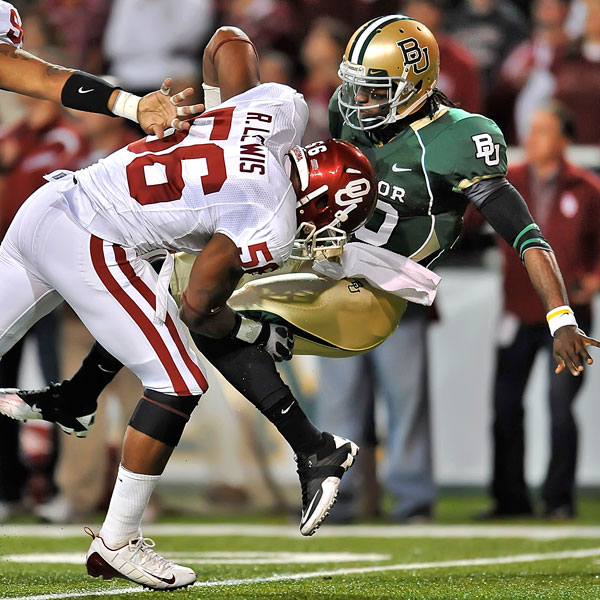 81. Philip Blake | C | Baylor
82. Casey Hayward | CB | Vanderbilt
113. Cyrus Gray | RB | Texas A&M
135. Ryan Broyles | WR | Oklahoma
152. Emmanuel Acho | ILB | Texas
186. Ron Brooks | CB | LSU
222. Johnny Thomas | SS | Oklahoma St.
Notes:
-I think our struggles at CB last season really stopped Rob from being as aggressive as he wanted to be. Knowing that, I committed to a total facelift at the position replacing Mike Jenkins, Terence Newman, Alan Ball and Frank Walker with Brandon Carr, Stephon Gilmore, Casey Hayward and Ron Brooks. It gives Rob the talented backend that he's desired everywhere he's been.
- Brandon Thompson seems to be slipping into the 2nd Round and I'd love for him to slide all the way to us because he's a stud. I see him as being the longterm solution at NT but with Rob running so many different fronts he can use a guy like Thompson who can play in both an odd and even front. I even think he's versatile enough to see snaps at 5T.
- Gray is one of those "jack of all trades" runners that Garrett seems to covet. He can run inside or outside, catch the ball out of the backfield, and block. It's almost a given at this point in his career that Felix is guaranteed to miss time and Demarco isn't necessarily a pilar of health himself. Gray is someone that can step right in as the 2 back if either of them goes down while also giving us another option as a return man.