| | |
| --- | --- |
| BeerBaron | 04-13-2012 08:35 AM |
---
Forum Mock Media Thread

Use this thread to post news articles about your team and the moves you make.
| | |
| --- | --- |
| Menardo75 | 04-13-2012 03:42 PM |
---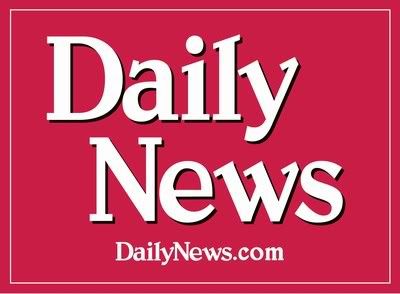 Ryan Tannehill to the Eagles?
Co Eagles GM Menardo75 has been rumored to be very high on Ryan Tannehill the QB out of Texas A&M. "Well in the draft nothing is out of the relm of possibility. Tannehill is a good looking young kid, and Mike won't play forever." Could the Eagles be looking to move up and secure Michael Vick's long term replacement? We will see.
| | |
| --- | --- |
| Matthew Jones | 04-13-2012 04:43 PM |
---
Patriots open to parting with QB Hoyer
The New England Patriots are shopping quarterback Brian Hoyer around the league as the 2012 NFL Draft nears. Hoyer recently signed his one-year, $1.92 million tender and is seeking an opportunity to start for another NFL team. The Patriots are rumored to be looking for a mid-round pick in exchange for Hoyer.
| | |
| --- | --- |
| scottyboy | 04-14-2012 10:26 AM |
---
Giants re-signed Chase Blackburn, other 31 teams give up, concede Super Bowl 47 to the Giants.

The Giants have re-signed superstar linebacker Chase Blackburn. In doing so, all 31 teams cowered in fear and have conceded the championship to the Giants. GM Scottyboy said: "It was very nice of the league to do so, we really are blessed to have gotten Chase back. He's like one of those secret characters you unlock in a video game who's like a cheat code. It's certainly great to have him back, we're all really excited. He's the best non-Rutgers player in the league, so it's really awesome."
| | |
| --- | --- |
| Matthew Jones | 04-14-2012 12:24 PM |
---
2012 New England Patriots Draft Preview
The New England Patriots enter the 2012 NFL Draft as one of the teams best positioned to stockpile players for a championship run; the team possesses two picks in each of the first two rounds as well as one pick in each of the next two frames. Patriots head coach Bill Belichick has historically preferred to trade down or out of the draft, favoring depth over top-end talent, and draft-day trades should be expected; Belichick could be interested in acquiring late-round picks considering the team does not own any selections in the fifth, sixth, or seventh rounds.
Lately rumors have been swirling that New England could also be interested in moving up in the draft and adding an impact player to their roster. The Patriots were very active in free agency this offseason, re-signing players whose contracts had expired as well as through signing other available talent; the roster appears to be deep with talent and intense training camp battles are expected at a number of positions. Belichick will have the option of making only a few draft picks this year if he so chooses without fear of leaving New England vulnerable to injuries which expose backup players.
The 2012 NFL Draft will also provide hints at potential personnel groupings for the Patriots next season. Josh McDaniels has returned to coordinate the offense and his philosophy greatly differs from previous offensive coordinator Bill O'Brien's; one of the most pressing questions is how much New England's offense this year will resemble last season's in terms of personnel groupings and playcalling. The Patriots' defense in 2011 played poorly and consisted of both even and odd fronts; coach Belichick even strayed from his two-gap philosophy at times or incorporated both one-gap and two-gap principles on the same play. Will New England continue to search for two-gap 3-4 defenders or will their increasing reliance on four-man fronts continue?
| | |
| --- | --- |
| phlysac | 04-16-2012 11:11 AM |
---
| | |
| --- | --- |
| UTPATS | 04-16-2012 02:30 PM |
---
Newst Cowboy - Nick Perry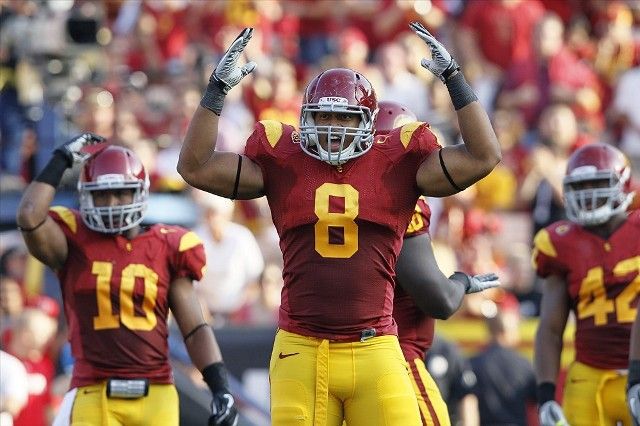 In, 2007, the Dallas Cowboys jumped back into the first round after moving back, to select Anthony Spencer with the 26th pick of the draft.

Here in 2012, the Cowboys moved from 30th overall to the 26th pick to select Nick Perry, the size/speed OLB for their 3-4 defense.

Spencer has yet to sign his franchise tag and there are reports he might not show up to off-season workouts. By selecting Perry, the Cowboys have put the pressure on Spencer to perform, even if its just to prove himself to future suitors.

If Spencer chooses not to report because of his alleged disgruntled contract status, Dallas will be able to move on without him.

| | |
| --- | --- |
| UTPATS | 04-17-2012 09:18 AM |
---
Cowboys Welcome Jerel Worthy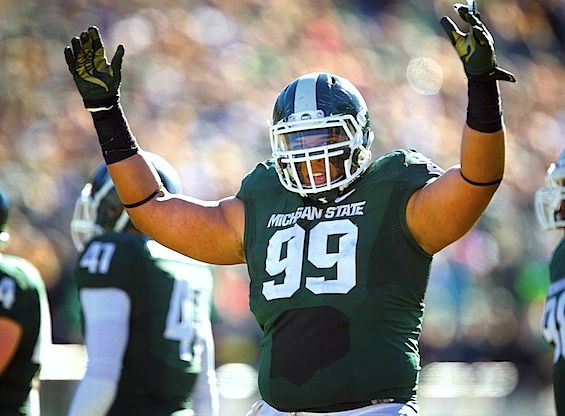 Continuing to add to the from seven, which many argue was a weak spot for in 2011, the Cowboys select Jerel Worthy, a 5-technique DE in Rob's 3-4 defense.

Worthy is rated as the 32nd overall player in Scouts Inc. and as the 27th overall player on the classy yet provocative draft website DraftCountdown.com

The Cowboys have made amends in their secondary by adding Brandon Carr, arguably the most talented cornerback in the Free Agent market and Brodney Pool, an underrated safety. Now, by attacking their front seven weakness with their first two picks in the draft, Dallas looks to provide Rob Ryan with no more reason for excuses.

| | |
| --- | --- |
| SuperPacker | 04-17-2012 11:25 AM |
---
Konz staying in Wisconsin
On the first day of the 2012 NFL Draft, the Green Bay Packers selected, Wisconsin, Centre, Peter Konz. After the Packers let go veteran Scott Wells it was obvious Konz would be of interest to them, even after they brought in Jeff Saturday to fill in for Wells.
The Wisconsin centre wont have far to move as he'll be staying in Wisconsin, a luxury he is delighted about. "It makes it a lot easier" Konz said, "It's always nice when you feel comfortable and i love it here in Wisconsin, i couldn't happier." The 6'5 offensive lineman was also thankful for the chance to play for the Green Bay Packers, "They're a great franchise, anyone would be privileged to play for such a historic team. I can't wait to meet the fans, the players and the coaching staff."
Konz is expected to be on the sideline for the first year of his pro career, however it wont be long until he is able step in and be the centre of the Packers offensive line for years to come.
| | |
| --- | --- |
| Bengals78 | 04-17-2012 10:33 PM |
---
Bengals look to add athleticism and playmakers.
With their first 4 picks, the Bengals added depth to a tattered secondary and explosive playmakers to the offense.
Round 1:
Leon Hall's injury and the age and injury concerns to much of the secondary, the Bengals targeted Stephon Gilmore. Gilmore, a CB out of South Carolina, looks to have the same success former Bengal and Gamecock Jonathon Joseph had in his tenure here. Gilmore wont be forced into playing as a rookie and will likely spend time in the nickle role early on.
With Jerome Simpson's up and down time in Cincinnati coming to an end, Bengals roll the dice on an athletic playmaker at WR in Stephen Hill. A physical freak, Hill provides a competent weapon opposite AJ Green and opens the field up for 2nd year QB Andy Dalton. Hill's size and athleticism should help an offense that struggled mightily in the red zone.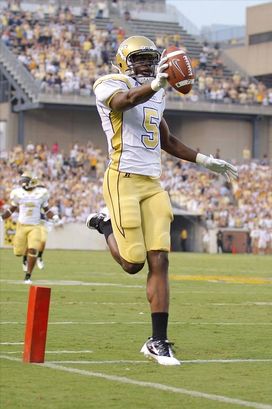 Round 2:
Without incumbent RG Bobbie Williams yet to sign, the Bengals look to the future drafting versatile lineman Kelechi Osemele. A left tackle by trade at Iowa State, Osemele projects to the inside in the NFL but could possibly be an emergency back up at either tackle spot.
Round 3:
In the offseason the Bengals added running back Ben-Jarvus Green-Ellis. Then traded for Knowshon Moreno (sixth round pick). Looking to spark a lack luster running game in 2012, they then selected Isaiah Pead from the Bearcats. Pead is an explosive runner who could be an ideal threat on passing downs. A new stable of backs should revamp the stalled ground game.
| | |
| --- | --- |
| Menardo75 | 04-20-2012 10:29 AM |
---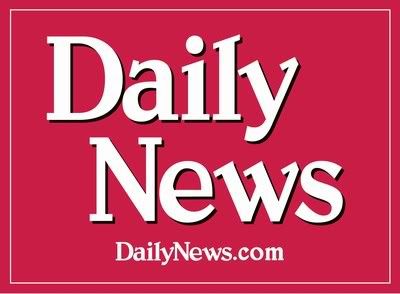 Eagles Welcome New Draft Picks to Philidelphia!
Michael Brockers LSU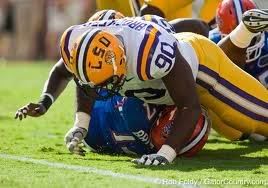 In the first round of the NFL Draft the Philidelphia Eagles added to their talent at the defensive line position, by adding Michael Brockers from LSU. "Mike is a blue chip talent, and we absolutely overjoyed to have him fall into our lap at pick 15," said GM Menardo75. Brockers is expected to compete with Mike Patterson for a starting postion, but GM Stickwithit says either way Brockers will be in the rotation.
Coby Fleener Stanford
The Eagles had two second round picks this season, and used one of them to trade up and to some surprise select Coby Fleener the tight end from Stanford. Fleener had a terrific season last year, but tight end not being a major need for the Eagles had some people surprised. "We had Coby rated as a top 25 talent, and when he fell into the second round we knew we had to go get him. Coby is a big very athletic target that's another weapon for Mike and more importantly a great red zone threat."
Zach Brown UNC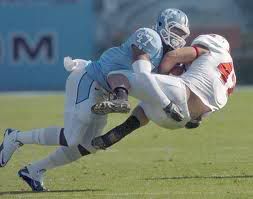 With the Eagles second pick they selected the highly athletic Linebacker out of North Carolina Zach Brown. "Zach is one of the best pure athletes in this draft. He is a perfect fit into our defense and should help us out a lot on special teams. He will be competing for a job day one."
Those are your top three selections for your Philidelphia Eagles! We will be back soon to announce the rest of their draft picks!
| | |
| --- | --- |
| RaiderNation | 04-20-2012 02:05 PM |
---
Raiders Introduce Zebrie Sanders and Other 4 Draft Picks at Friday Press Conference
Oakland Raiders GM Reggie McKenzie
The Silver and Black came into the 2012 Draft with only 5 picks because of the numerous amount of trades Al Davis and Hue Jackson made during the 2011 season. New GM Reggie McKenzie promised to clean things up in Oakland, and wants to improve the overall culture as well. He started it off on draft day selecting
Zebrie Sanders
with the 95th pick. Sanders is an experienced zone blocking scheme OT that can fit Greg Knapp's new offense right away this season. Sanders is expected to compete with Khalif Barnes at RT, and Cooper Carlisle at LG in training camp.
McKenzie made another impressive selection at the 129th pick, taking San Diego State pass rusher
Miles Burris
. Burris is a Northern California native that looks to be a potential role player early on in his career that can stand up and rush the QB at SLB. After drafting Burris, the Raiders would select 3 players in the 5th round after trading Joesph Barksdale to Pittsburgh for a 5th and 7th while also giving up a 6th round pick.
With the 148th pick the Raiders took
Trevor Guyton
who's another Cal pass rusher that also is very strong inside. Guyton has played at many spots during his career at Cal, and new Head Coach Dennis Allen has to love the possibility of playing him at DE, DT and even as a stand up pass rusher at times.
David Molk
from Michigan and
Emmanuel Acho
from Texas were selected with the 159th and 168th picks, both BPA on the board for Oakland. Molk is a small Center with great strength and the Raiders might be able to eventually move Stefen Wisniewski back to LG after the 2012 season if Molk can develop quickly. Acho is a do it all LB that will likely play at all 3 spots and special teams right away for this team.
Oakland still has the 231st pick in the 7th round, and are expected to either go BPA or trade the pick for a veteran player.
All times are GMT -5. The time now is

10:36 AM

.
Powered by vBulletin® Version 3.6.4
Copyright ©2000 - 2015, Jelsoft Enterprises Ltd.