The Federative Republic of Brazil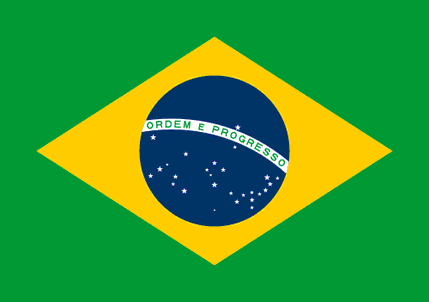 In light of the Japanese earthquake, Brazil will be sending some aid to help with the recovery. In addition, Brazil has stated it would support further UN intervention in the Congo to end the atrocities, although currently there are no plans for direct Brazilian intervention.
Policy:
Brazil's initial policy moves were considered relatively successful, and thus Brazil will continue on the same path. The favela replacement program will be continued, as will the programs for infrastructure improvement. In addition to improving the roads and adding more railways, Brazil is looking to shore up its electrical grid, which can be sometimes unreliable. Emphasis will be placed on the transmission of electricity, as some of the more rural areas have witnessed problems in the past decades. In addition, Brazil will consider plans to expedite the construction of nuclear plants, which are currently not projected to begin construction until 2020. This is because Brazil is now projecting an increased energy demand hailing from increased railways and the emphasis on electric cars. Electric cars were criticized, but President Cigaro pointed out that advances in storage capacity and refueling times in batteries shows that they are an entirely valid option. Brazil is not expecting a rapid switch to electric vehicles, but will fund further research in order to expedite such a change.

Economy:
Like in policy, Brazil will continue with its already mentioned economic plans. Foreign investment will continue to be emphasized, with the phasing out of protectionism still high priority. Petrobas will continue its exploration of the Lula oil field. In a controversial decision, Pres. Cigaro will sign into law a bill that would increase the redistribution of oil wealth to all states, at the expense of the oil producing ones. Cigaro believes that although this will mean less money for Rio, Brazil is a united nation and should share the wealth of its natural resources. Cigaro understands that mass protests are expected to continue, but will let them play out.

Military:
Brazil has concluded that a blue water navy is both desirable and ultimately obtainable. That being said, Brazil has shelved any plans for immediate naval expansion, believing that funds should be spent on development of the country before being allocated to the military, considering the fact that Brazil lacks any current major enemies. Brazil will continue to monitor the Amazon with its military.