---
As good as Barber has been...I dont know if he'll get that start. He's perfect in the role he's in...if it aint broke.

I dont think Romo will have a problem getting 250 per game here on out...he actually needs to average about 240 per game. I agree, I think he'll hit 4,000...Terry's return should only help.

Anthony is off to an amazing start and if he keeps playing like this...teams are going to have to start to throw near Newman...ha. 8 is not out of the question...however, I think he'll end up more in the 6-7 range.

Hell, I'll add another one or two...

12 wins for the boys. over/under?

1000 yards for Jason Witten. over/under?
__________________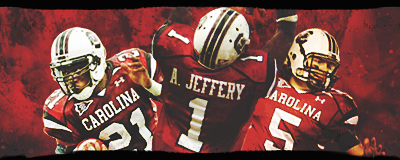 Thanks BoneKrusher^
http://youtube.com/watch?v=6_j52DziMy4
(the man)
http://youtube.com/watch?v=2g6S3Anto7c
KO KNOWS