We're back! We've had a few weeks of college football and now it's time to check in with our friends over at MockDraftDatabase.com and see how the first round of this 2024 NFL Mock Draft looks, as of late September 2023. I know, it's  WAY too early but it's fun to track and see how things take shape throughout the college football season. This mock draft consensus is comprised of 38 different draft analysts, so with that being said…
UPDATE: Williams is at 50% as consensus top pick as of 9/29.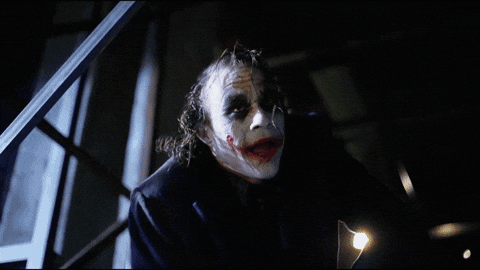 2024 NFL Mock Draft Consensus
Picks 1-16
1. Chicago Bears – Drake Maye, QB North Carolina
2. Denver Broncos – Caleb Williams, QB USC
3. Minnesota Vikings – Jared Verse, EDGE Florida State
4. Chicago Bears – Laiatu Latu, LB UCLA
5. Los Angeles Chargers – Olumuyiwa Fashanu, OT Penn State
6. Los Vegas Raiders – JJ McCarthy – QB Michigan
7. Arizona Cardinals – Kalen King, CB Penn State
8. Tennessee Titans – Joe Alt, OT Notre Dame
9. Cincinnati Bengals – Brock Bowers, TE Georgia
10. Jacksonville Jaguars – JC Latham, OT Alabama
11. New York Jets – Kamren Kinchens, S Miami (FL)
12. New England Patriots – Malik Nabers, WR LSU
13. Arizona Cardinals – Dallas Turner, EDGE Alabama
14. New York Giants – Keon Coleman, WR Florida State
15. Los Angeles Rams – Kingsley Suamataia, OT BYU
16. New Orleans Saints – Jer'Zhan Newton, DL Illinois
Picks 1-16 Takeaways
If this was how things went next year, the Bears have given up on Justin Fields and have a new coaching staff/front office. I find it hard to see anyone OTHER than Caleb Williams as the #1 overall pick but this is interesting, and I'm really surprised to see JJ McCarthy in the 1st round but love that for my Wolverines. If Minnesota continues this tailspin, you have to think they change their signal caller out, and that would put them in play for one in the top ten of this draft class.
Does Arizona stick with Kyler Murray? That's been a question asked for a while now, and if they decide to keep him as their QB, you'd have to think they look at the trenches in the first round, Joe Alt would've been my thought at pick 7. Outside of Brandon Scherff, the Jaguar offensive line is fairly young, so a tackle at 10 seems odd to me when they could easily target other pass rushers (currently near the bottom of the league in that category according to PFF).
I love that Keon Coleman quickly pushed his way into the conversation for top wide receiver but if Marvin Harrison Jr. is in this draft, he's #1 and it's not close in my opinion. Was actually surprised they put Coleman above Worthy and Odunze, among others but that's the fun thing this time of year to predict which way a team would lean.
Picks 17-32
17. Tampa Bay Buccaneers – Xavier Worthy, WR Texas
18. Dallas Cowboys – Maason Smith, DL LSU
19. Green Bay Packers – Tyler Nubin, S Minnesota
20. Houston Texans – Demeioun (CHOP) Robinson, EDGE Penn State
21. Buffalo Bills – Amarius Mims, OT Georgia
22. Washington Commanders – Bralen Trice, EDGE Washington
23. Seattle Seahawks – Jeremiah Trotter Jr., LB Clemson
24. Baltimore Ravens – Michael Hall Jr., DL Ohio State
25. Detroit Lions – Rome Odunze, WR Washington
26. Kansas City Chiefs – Graham Barton, OT Duke
27. Atlanta Falcons – Nate Wiggins, CB Clemson
28. Indianapolis Colts – No Consensus Available Yet For This Team
29. Pittsburgh Steelers – No Consensus Available Yet For This Team
30. Philadelphia Eagles – Andrew Mukuba – S Clemson
31. Miami Dolphins – Ja'Tavion Sanders – TE Texas
32. San Francisco 49ers – Denzel Burke – CB Ohio State
Picks 17-32 Takeaways
Surprised there's no consensus for the Colts and Steelers, though with Pittsburgh it wouldn't surprise me if they took a wideout if they do in fact pick later in the first round. With Indianapolis, they've been pretty rough in coverage so maybe a defensive back? I would've thought the offensive line could be a real option as well.
I love that my Detroit Lions landed Rome Odunze, as we haven't seen Jameson Williams yet this year, so if he isn't what we hoped, Oduze definitely could be! Most of the other picks in the back half of the first seem fine, I could see Philadelphia looking at the offensive line as well (though Georgia's Mims was already taken so maybe not lol).
Thanks for Stopping By!
I hope this has helped you prepare for the NFL Draft. As always if you want to talk all things football, hit me up on Twitter. Or over on the Draft Countdown Discord! And check out the rest of my work here.
For more on the NFL Draft, check these out: