Alright Chiefs Kingdom, let's see what we can do to help add more riches to the champs! At this point in time, there isn't truly a consensus from the Mock Drafters of the world. Reading a recent Chiefs.com article, it doesn't appear anyone really has an authentic feel for what the team will do next month. Historically speaking, the Kansas City Chiefs don't give me a pattern for what might be coming, so I'll do my best to guess!
Kansas City Chiefs Team Needs:
I see the most prominent team needs as Edge rushers, offensive linemen, and secondary (safety) help. I'll also be looking for some skill position help, specifically tight end and wide receiver help. I tend to lean on the best player available mentality, so it may not line up the way I'd hoped but here we go. I'll be using our friends over at Mock Draft Database's Simulator for all the mocks I do here at Draft Countdown. 
And the Picks Are In:
1-31: Brian Branch – Safety Alabama
2-63: Joe Tippmann – IOL Wisconsin
3-95: Rashee Rice – WR SMU
4-122: Jaquelin Roy – DL LSU
4-134: Dylan Horton – EDGE TCU
5-166: Payne Durham – TE Purdue
6-178: Jaxson Kirkland – OT Washington
6-217: Terell Smith – CB Minnesota
7-249: Jake Moody – K Michigan
7-250: Dee Winters – LB TCU
My Reasoning:
I really liked the way this board fell, I hit areas of need throughout the draft with players that fit what the team needs. The simulator grades each pick and they all got B's and A's, so potentially good value and each pick in their minds. 
I started off addressing the biggest needs of players that were at or near the top of the board. Branch could be a day 1 starter in that secondary, smart and strong as a run defender, he will immediately make that secondary tougher.
Tippmann is just the next in line of strong Wisconsin offensive linemen, and I think his versatility will help KC big time. He's had enough experience against high-end competition, that I think he could start early for the Chiefs as well.
With what they have for pass catchers, Rashee Rice doesn't have to be a day 1 starter but definitely could be a big-time contributor as the season goes on. He brings a size/athletic profile to that wide receiver room that they need. The team could use a big, physical player like Rice and have enough time to allow him to develop his route tree. 
Day 3 Has TONS of Potential!
Roy and Horton, my 4th round choices are really nice long-term plays here. They both have upside and will have some time to develop BUT could step in on a rotational basis now and provide help. Payne Durham isn't Travis Kelce 2.0 but he's a tough kid who's strong in the blocking game and could be a nice red zone option in a pinch.
Is Kirkland your future starting left tackle? Maybe but either way he provides depth to either tackle spot with hope for the future. Terrell Smith brings good size to the secondary and could potentially be your future as a safety, Nickelback I mean the skies are the limit here.
I don't typically draft a kicker for anyone but Jake Moody is a leader and has done it in big-time situations though there are concerns with the power, I just don't see any reason why he couldn't be a long-time kicker in the league. And for a team that has it all, I'm ok taking some swings that may miss this late in the draft.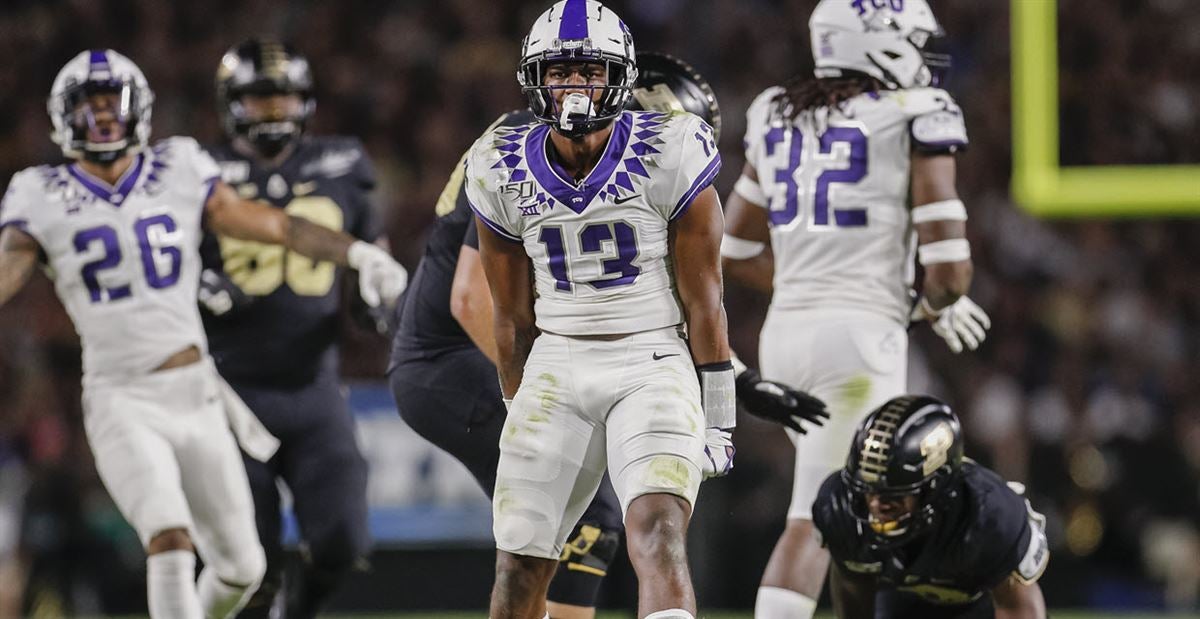 Finish it off with Dee Winters, the leader of that TCU defense. He brings high character, good range, and the ability to attack the quarterback. He will have to learn how to shed linemen. However, any concern I have with him can be developed. Winters has all the physical traits I'd want for my developmental late-round picks.
Thanks for Stopping By!
I hope this has helped you prepare for the NFL Draft. As always if you want to talk all things football, hit me up on Twitter. Or over on the Draft Countdown Discord! And check out the rest of my work here.
Other Mock Drafts